There was once a famous ad campaign where two car rental companies competed for the public's business.
Going up against HERTZ, the dominant number one dealer, prompted another company,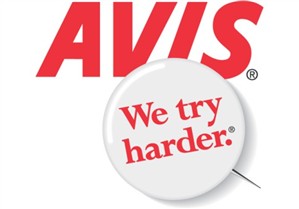 AVIS, to use the brilliant line "We're Number Two – We Try Harder."
For CBC Radio 2, the challenge is even greater.
They must try harder every day to not try at all.
In order for Richard Stursberg to boast that The Current attracts a surprisingly large listenership, or for the CBC to maintain that Q "has garnered the largest audience of any cultural affairs program in Canada", Radio 2 must be vigilant in order to not bring attention to itself, lest it draw listeners away from Radio 1, the station that the CBC points to as its proudest achievement.
Nothing must be allowed to compete.
This is harder than it may seem, but Radio 2 succeeds admirably.
From morning till night, there is nothing worth tuning in for on that station. And to accomplish this rare feat, the CBC has gathered the most boring of the boring in the Greater Toronto area to pretend to do "radio".
As the top administrator of public radio in Canada, Denise Donlon is at work every day to ensure that nothing interferes with the popularity of all the radio shows that were on Radio 1 before she joined the CBC.
It's even rumoured that there's a large red button on her desk, used to immediately squelch the slightest inadvertent slip into imaginative or, worst of all, exciting content on the air. The chairs used by each announcer are apparently wired to inflict a mild electric shock in the event that anyone should begin to utter words or sentences that would give even the slightest hint of arousing interest or keeping anyone's attention.
Congratulations to her, and all the useless programs on Radio 2, for their great success at being a total failure.