Photo 1) Hosting the Haiti Telethon event – Friday 22nd.
Photo 2) Hosting the Test the Nation event – Sunday 24th.
Same exact outfit.  Do you think George did the laundry on Saturday ? I mean, c'mon you spend a whole Friday night in the suit under hot studio lights, running around and then you go and wear the same thing on Sunday !  That is kind of gross.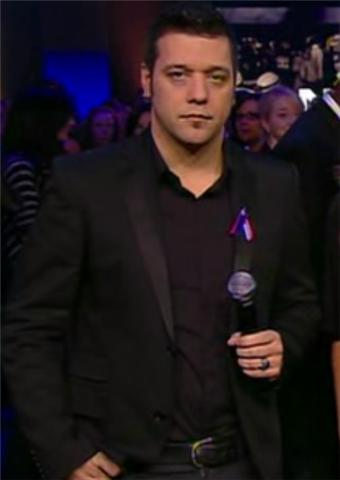 On an equally important side note.
While some celebrities were there to make a difference and lend their name to a good cause … some were not there for the best reasons. I won't say their hearts weren't pure, but at best they were there to kill two birds with one stone.  They were there to support a good cause and for shameless self promotion.  Oh, but you weren't allowed to speak were you David.  So what do you do ? You wear the loudest pink shirt you can find and you pair it with the ugliest shiniest vest in the world.  I have never seen a group of celebrities so aware of where a camera was positioned and so ready if the mic were to be pointed in their face.
Here we have Jian dieing to talk so bad he is biting his lip.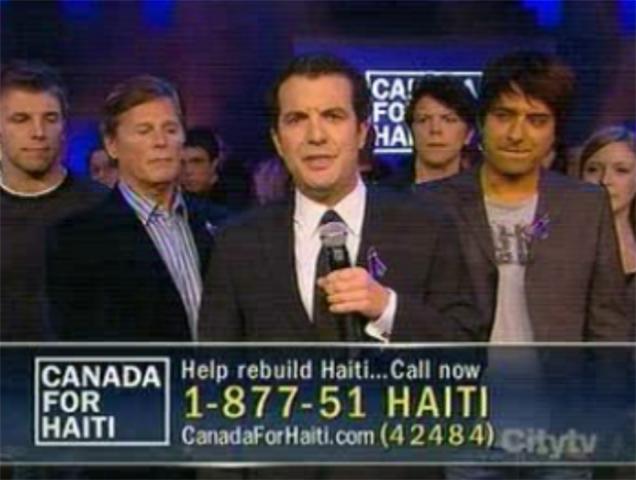 Photos courtesy of Allan.