Leave it to Wendy to find a new angle on a story.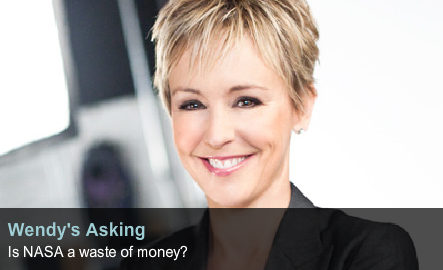 We have one too.
Was teaching math to Wendy Mesley a waste of time?
In a feature segment on last night's The National, Wendy looked at how much the U.S. spends on NASA compared to how much it spends on education.
She found the amounts …
did the calculations, and decided it was …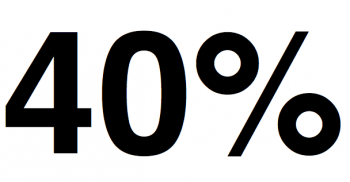 Then, as a CBC reporter, a former news anchor, a representative of the highest standards of journalism and fact finding, she went about telling everyone the news …
Peter and the viewing public …
"It's about 40% of what the Feds spend on education"
Pedestrians on Queen Street …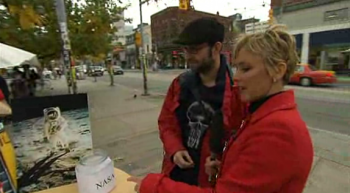 "NASA gets about 40% of what is given to the Dept. of Education"
Canadian physicist Dr. Allan Carswell …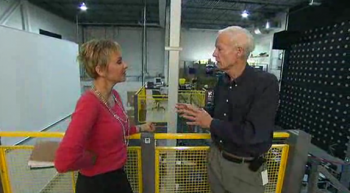 "but it's about 40% of what the Feds give to the Education Dept.
Pretty big."
Of course, it's fairly easy to see that Wendy is numerically challenged.
The actual amount is closer to 30%.
29.8% to be exact.
But here's an even tougher math question:
What are the odds of Wendy and the CBC admitting publicly that they made a mistake?
(special helpful hint and note for Wendy – on your computer, find the Google.ca page and type in the words "to find a percentage", or just click on this link.
And by the way, you're beautiful)