Heretical declaration: Less enjoyable than the rock docs because I remember nearly all this shit. But still quite a lot of giggling in recognition.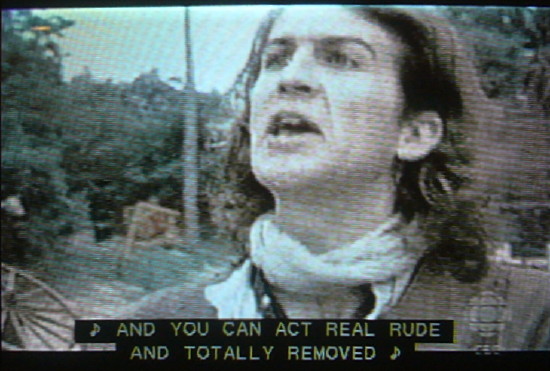 Now if only they'd found a guest brave enough to state the obvious: "Sunglasses at Night" was a clone of "Sweet Dreams (Are Made of This)."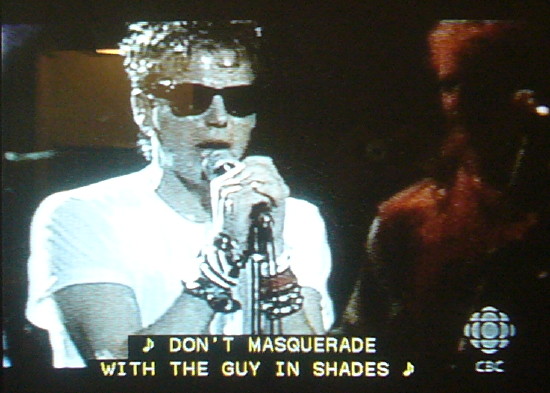 And in another instance of impassable Canadian solitudes, Line 21 Media Services in Vancouver just cannot caption any song from Toronto. They do what HBO or a 25-year-old liberal-arts graduate does and just leave out whatever they can't understand. But do they ever pride themselves on their French. Less smutty, more accuracy, Steff.
And did you notice K.D. Lang and "Danny" Lanois were happy to do the show (K.D. shot through Vaseline), but gay vegan "photographer" Bryan Adams wouldn't deign to?