Yet another baffling ad for the Radio 2 online stream, which these guys appear to be standing in.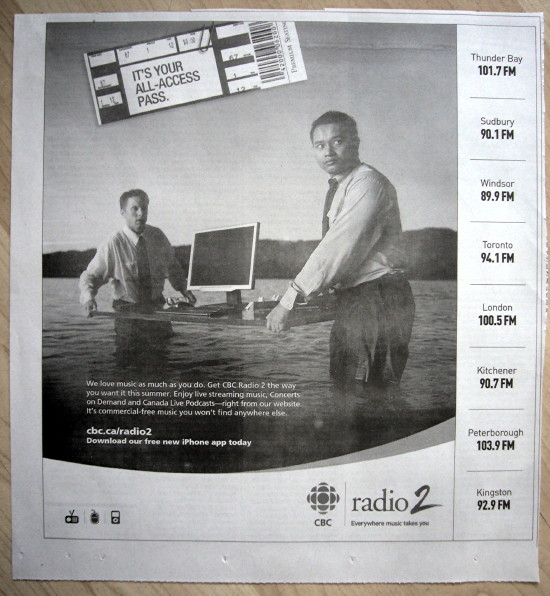 And can't you just hear the voice of PromoGit Jeremy Harris reading out the ad copy?
We love music as much as you do. Get CBC Radio 2 the way you want it this summer. Enjoy live streaming music, Concerts on Demand, and Canada Live Podcasts – right from our Web site. It's commercial-free music you won't find anywhere else.
(Globe, 2009.08.29.)