What was there to be unsure about, luvmuffin? Yesterday was a rotten day.
What makes it worse is that when someone is classified as 'redundant,' it's not over yet. If they're in the union, they get a chance to bump someone out who's not in the union, or who has less seniority. Just as long as they can prove they're qualified for the job.
Know how to operate a telephone? There's a bright future for you in Audience Relations. That sort of thing.
It's that .5 of a job that is the kicker. Who wants the butt end of that job?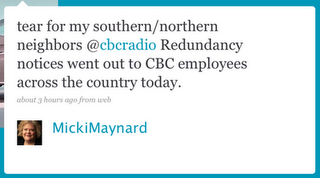 Thanks for the vote of support, MickiMaynard. By the way, we have you surrounded. You got any jobs in there?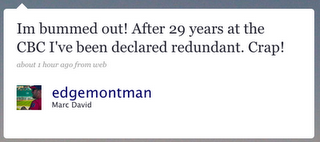 Crap!
Oof!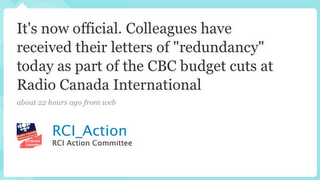 Sacre bleu!
Ouch!
Ummmm…