Today's Globe & Mail poll showed some surprising results.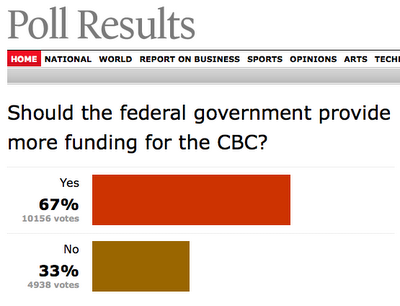 Canada has spoken.

And Sanjaya …
is …
your new …
Canadian Idol!
That is, until a closer look, provided unwittingly by insidecbc.ca

Confirmed by the great iNudes:
Yah those numbers may be a bit off since emails have been going around CBC all day asking staffers to vote.
Hey, it's a free country.