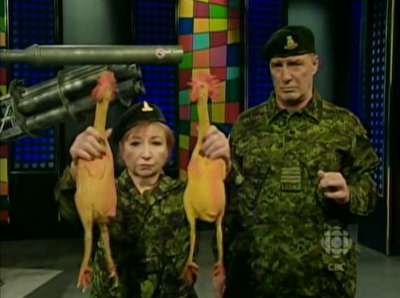 In a world filled with daring humour, and brilliant satirists, The Royal Canadian Air Farce managed to do what none of the other shows could.
To write a show that wasn't funny.
And to do so consistently for more than twenty years.
A record that may never be surpassed.
One hopes.