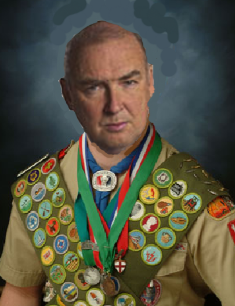 As a young reporter for The Ottawa Citizen, Neil Macdonald got a scoop about some typical federal government chicanery. The brief attention he received as a result was enough to secure him a lifetime contract with the CBC.
But that was in the 1980's when it seems that panic had set in at the Corporation and a younger Peter Mansbridge was deemed too precious to be allowed to cross the border and become the next great anchor of American television.
After 30 years, Neil has become the CBC's Senior Washington correspondent, and is nearing the end of his career.
He's gruff, and not afraid to speak his mind, though much of what's on his mind can already be found pretty much anywhere.
When Norman Spector observed that women were taking prominent positions as national television news anchors while the CBC is still clinging to the antiquated notion that Mansbridge is too good to be shown the exit sign, Neil felt compelled to write a letter to the editor, kissing up to everyone mentioned in the article.
Lisa LaFlamme and Dawna Friesen are "outstanding".
Peter Mansbridge is "superb".
He adds that "as a career reporter, I'm encouraged to see Canadian television news maintain a highly visible meritocracy."
The meritocracy to which he refers, "wherein appointments are made and responsibilities assigned to individuals based upon demonstrated intelligence and ability", dictated that in the case of Global television, no one in Canada, regardless of gender, was good enough to replace Kevin Newman on their evening news.
Instead, Global stretched their hiring hands across the border to choose a reporter that most people in Canada have never heard of.
Neil, who prides himself in being a straight-shootin' journalist, is of the view that appointments in our broadcasting industry are based largely on merit.
Which makes it puzzling that no network has asked him to be the anchor of anything.
But then, he doesn't even have an Honourary Doctorate, like George.