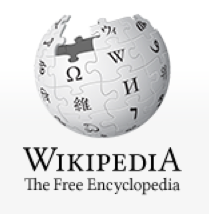 You can't write your own Wikipedia page. It's not allowed.
Understandably.
Its purpose is not to simply publish the endless droning of a braggart, who, as it turns out, never actually walked on the moon (I'm looking at you, Sting!).
But the tech-savvy members of Generation B S, have found an easy and obvious way around that, a way to beat the system.
You hire someone else to write it for you.
And you do it because there's a great pay-off – a large part of the population may actually believe everything they read.
You do it because you think you deserve to be in Wikipedia, at great length, and on your own terms, and preferring to "frame" your many accomplishments using your own words.
It's unethical, and defeats the purpose of a great project like Wikipedia. But to Generation B S, it's more important to be clever, than to be honest. It's not a matter of participating honourably in a project to benefit the world. It's a matter of how much you can get away with.
Wikipedia works on the honour system, and it has rules. But for today's revolutionaries, rules were always meant to be ignored or broken. That's what a rebel would do, right?
For example, here's one rule …
Wikipedia:Verifiability
"The threshold for inclusion in Wikipedia is verifiability, not truth—whether readers can check that material added to Wikipedia has already been published by a reliable source, not whether editors think it is true.
This is strictly applied to all material in the mainspace—articles, lists, sections of articles, and captions—without exception, and in particular to material about living persons"
It's surprising (then again, maybe not) how many people who claim to be hip and plugged-in, and even that they know better than you and I, have apparently not looked closely, if at all, at the guidelines of Wikipedia.
Take Tod Maffin, for example.

There is not one citation on Tod's Wiki page.
And no mention of his date of birth or what schools he attended.
But, there's a link to his web page!
Guess we'll just have to take his, I mean, somebody's word for all the fascinating details of Tod's life that are enumerated on that page.
Jian Ghomeshi's page, however, is totally in the clear. That's because virtually the entire contents of his page, word for word, has "already been published by a reliable source".
The CBC.