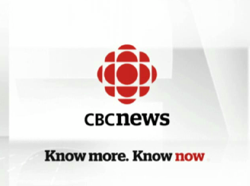 It's more than lies and spin that can control a nation.
It can be done by omission.
By what's not being said.
The Hour and re-branding of Newsworld has been shown to be empty heroics, and resulted in both a dumbing down and slowing down of any vitality and daring in news coverage and broadcast arts.
CBC's radio music service is redundant and useless, particularly when private broadcasters are already regulated to provide Canadian content.
We don't need the government to give us Radio 2 and 3 when they're nothing more than a Muzak track. If these channels were self-supporting then we might actually see evidence of a broadcaster giving the audience what it wants instead of telling them this is what's good for you.
We need more diversity, more experimentation, and more progress in public affairs than simply importing traditional, conforming media on to the web.
And it's becoming more apparent all the time that eventually we'll have to do it ourselves.