That's odd.
A Dragon usually asks how much money a venture has made so far and/or what are the realistic projected revenues before they'll invest their hard earned cash.
Not so, apparently, for Arlene Dickinson, who is one of the investors in the "new" web site "The Mark".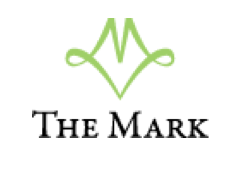 We use the word "new" because it's already been in operation for the past eight months. But you knew that, right?
Arlene's involvement may tend to add business legitimacy to the enterprise but we suspect she saw her monetary contribution as a donation to the cause of supporting free speech, and surely not as a viable revenue producer.
(hey we could use a few bucks over here Arlene, if you're in the mood to throw money away!)
Revenue from opinions? Written by carefully screened opinionators?
Not now, and not tomorrow.
With no income whatsoever, co-founders Jeff Anders and Ali Rahnema, have so far got themselves offices and low-paid interns, a press release, and one heck of a meticulous web monkey doing the layout for each page. The coding is super professional. The only thing lacking is personality, like The Tyee, another start-up that has yet to make a profit and relies on donations from major organizations to stay afloat.
You would think people saw through elaborate contributor-reliant free content schemes like NowPublic.
Of all the money people invested after listening to presentations extolling how NowPublic was going to take over the internet news biz, do you think anyone ever saw even one dime come back to them?
When NowPublic was recently sold, just after Rachel Nixon left it, the new owners wouldn't disclose what they paid for it. Probably because the answer was close to zero point zero, and all they did was assume the payroll and office expenses.
The company never made any money and was going nowhere, despite all the hype and illusion.
Another West Coast pipe-dream like Tod Maffin's Mindful Eye Inc.
Canada does need another major web destination besides the CBC and Tea Makers, but it doesn't look like The Mark is it.
A first impression brings one obvious word to mind – bore-ing.
CJP reporter Tim Currie writes an informative piece, and explains that The Mark is not going to be like The Huffington Post. After all why be just a publication that people actually want to read when you can be different from that. Currie includes the phrase "if it takes off", then rightly adds "but that's a big IF", leaving his integrity in tact.
Beware of hype when you hear mention of this site, most likely it will come from someone with a vested interest.
This is a web site that is going to require a ton of work to keep up and keep up-to-date, with no perceived value or impact beyond that of a good one-person blog. They're definitely not out to entertain anyone, and the impression is it's being run by snobs for snobs.
But of course, this is all just one person's opinion.