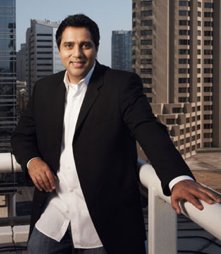 Aamer Haleem.
Smart, funny, laid-back, unassuming.
Watch his goofy demo reel.
See how his talent was wasted by the CBC on the misguided "The Point".
Afterwards, ask yourself, "could this guy host "Q"?", "could this guy host "The Hour"?"
Any producer who took this mature and playful television host and put interesting guests in front of him is going to end up with the most watched show in Canada. Something definitely not boring.
WATCH THIS …