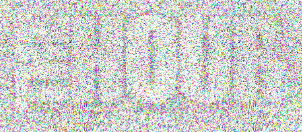 If you took three bloggers and put them on national television hosting an hour-long show every night for months and years, they would get better ratings than The Hour.
Is that fair to say?
It seems obvious.
How hard is it to host a television show?
It isn't for everyone, true, but there are teenagers at Much Music today who are doing it very skilfully.
Bloggers are inherently exhibitionists, who crave attention. They already think they're special and have so little to be ashamed of.
Does it matter if the host is fat and balding? Or if the host looks like Jennifer Hollitt?
Isn't it the content, most of all, and the "character" of the show, whether serious or wacky, that is ultimately, basically, largely what people tune in to enjoy?
Consider this.
Do you think that between Ouimet, PoonGirl and I, we could come up with a better show for an Hour than what you are going to be stuck with watching tonight?
Do you think we could get David Suzuki, Matthew Good, George Strombo, Jian Ghomeshi, David Miller, Ben Mulroney, Tom Green, Toller Cranston, Adrainne Clarkson .. this list goes on forever … to come in and talk with us?
Do you think we could get "stars" to give us the time of day? Perhaps Green Day if we went to the trouble of going to them when they're in town.
And reminding their publicists that, love us or hate us, we reach a national audience.
And would we not be more likely to be more innovative than the Hour, interested in trying new things, and broadening the variety of topics that are brought up?
And are we not keenly interested in having fun? You betcha!
Could we not get a hundred thousand people tuning in each night just to see PoonGirl?
A guest appearance by Raymi The Minx would draw 10,000 alone, Tod Maffin could bring in 4 more. Richard Stursberg and Carol McNiel together at last, a few hundred. Antonia Zerbisias, a thousand.
The only problem with using locals is that they might one day want to be paid.
Better to go with celebrities who need the publicity more than the money.
Michael Moore would talk with us just as readily as he has with George. And we'd want to go after "Bruno" too.
Interviews are easy, and the audience doesn't really care who's asking the questions, as long as they are questions that a reasonable person would ask.
And hey, we can do stupid skits too. Again, how hard is that?
We can walk backwards while spouting metaphors.
We can find a theme song that's just as dumb as George's, or maybe find one that's not quite so dumb.
So how much could we really screw this up? Even a train wreck would be more fascinating than the current Hour.
No matter how you look at it really, we, three bloggers, could do a better Hour.
In fact, after only a few years on the air, I'd venture to project …