As part of the new The National, reporters have been putting together low-rez promos featuring themselves (all with pre-roll CBC promos, so 2 promos for your money). Claire Martin talks about the weather. Rex Murphy talks about his innovative approach to incorporating E-mail into his broadcasts.
And Muhammad Lila wants you to know he's just a regular guy like you, not a "reporter in a fancy suit." Who, by virtue of repeating the word "Toronto" in front of multiple camera angles, covers the Toronto that no one else does, and in particular the Toronto around the CBC building.
Check out his highlight reel:
On Front Street, in front of the CBC.
In "Graffitti Alley" near Queen St. W, a few minutes walk from the CBC.
In the video promo, a cracked-out bum accosts Muhammed here saying he's recognizes him as not a "street person or a lawyer," and regular-guy Muhammed can barely contain his seething rage thru gritted teeth.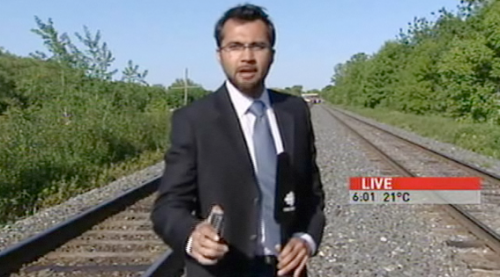 Actually, this one does look like a reporter in a fancy suit, albeit far from the CBC.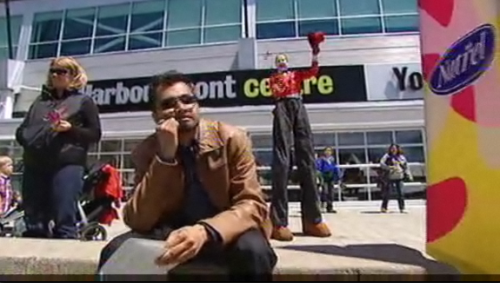 Pooped out at harbourfront, a few minutes walk from the CBC.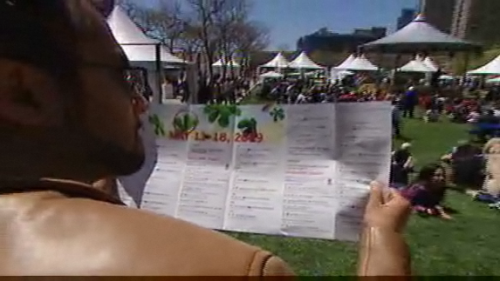 Looks like Queen's park/U of T. He's inching his way closer to Bloor St., folks! Stay tuned!