He's often accused of being strange, but he's never been called a liar.
Yesterday, press around the world condemned Billy Bob Thornton for his uncooperative behaviour during an interview with the CBC. He was labeled with every insult in the dicktionary, while interviewer Ghomeshi was nominated for a medal for bravery and politeness.
But at the heart of the dispute was whether or not there had been a prior agreement between the CBC and Thornton that his acting career would not be discussed.
The world press ignored this part of the story, gleeful to have found another YouTube moment unfairly described as "a meltdown".
When Thornton stopped his performance at Massey Hall to clarify the reason for his earlier uptight attitude, some members of the audience booed rather than hear him out.
Thanks to coverage by The Toronto Star, we have a chance to hear from both sides in the dispute.
Billy Bob Thornton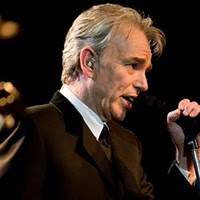 "Boo all you want, but I want to say something…. We're really happy to be here, but I need to say something. I talked to this a–hole yesterday."
"I sat down and talked with this guy. He and his producers say, `We promise you we won't say that' (meaning references to Thornton's acting career). The very first thing they said was that."
"I don't really like sensationalism," he added. "If you look someone in the eyes and promise them something, and you don't do it, you don't get the interview. That's the way it goes."
Jian Ghomeshi
"Our policy is that we don't allow anybody to tell us what we can and cannot say," said Ghomeshi. "Beyond that, it was this notion and the language that he used during the interview that I thought was unfortunate, that we were `instructed' to say this and that. And I think that does raise interesting questions about ideas around how much journalism is to be controlled, especially when it comes to arts and entertainment and culture, and I think that that's a concern."
Who is telling the truth?
Seems it doesn't matter to most people. Facts are irrelevant, as long as there's the slightest excuse to ridicule another celebrity.
Meanwhile, the CBC and Ghomeshi prefer to leave Thornton to fend for himself as seeming payback for exposing their hypocrisy.
It's a very old story.