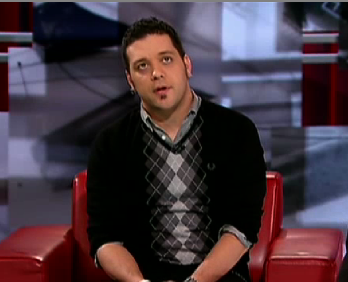 When Alan Kearns remarked that his Western clients were fearful about the current job market , George offered …

I wonder how much of that is because in the Western world so much of this culture is based on the media.
In Canada you know we think we're in the exact same boat as the Americans are, when we're not, in terms of the economy, and a lot of it has to do with the fact of the way the news is presented.
Only a couple of minutes earlier he had been "reporting", or rather reciting, a litany of how our economy was rapidly tanking.