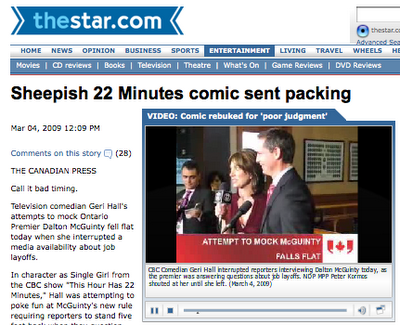 Sensing danger from an out-of-control politician who happened by uninvited, Geri Hall cut short her taping of an on-location performance for an upcoming CBC TV segment and got the hell out of there as soon as possible.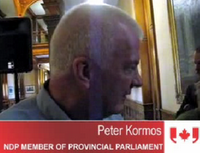 Media covering the event identified the disturbed individual as Peter Kormos, a long time member of the Provincial Legislature who by now apparently thinks he owns the building.
For someone who professes to value jobs, Kormos was quick to rob Miss Hall of the opportunity to complete her well-prepared assignment.
Newly released video of redneck in action