It's not mismanagement and over-spending and bad choices that have weakened the CBC.
Those factors have been a way of life for years, and yet the CBC always just got bigger and bigger anyways.
And it isn't a matter of getting fewer radio ads or less online traffic.
Both those platforms are enjoying higher public acceptance than ever before, aside from the inconsequential Radio 2, 3 and other multiple cable music streams.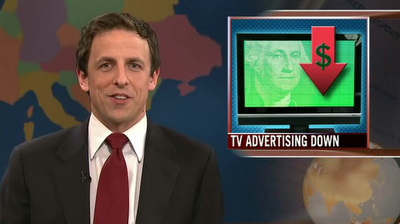 No, the hit has come in the television arm of the CBC.
The only substantial revenue producer in the entire corporation.
So now, everyone hurts.
And the problem is not localized.
It's global.
But is it unreasonable then to expect that CBC TV itself, perhaps solely, should bear the brunt of the impact?