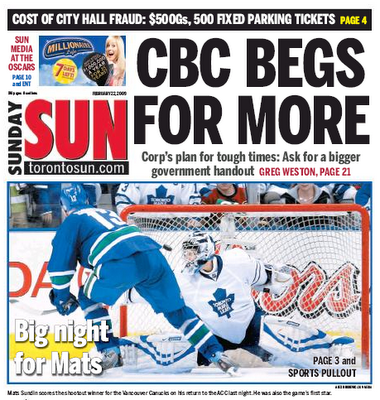 The Corporation is not out of the woods.
And it doesn't take "a draft memo from CBC president Hubert Lacroix" leaked, somehow, to Greg Weston of The Toronto Sun, to know that all is not well.

But the CBC has many options.
And it's not unreasonable to approach the government to assist a publicly mandated service. Particularly in a situation that is beyond their control.
So too, it's healthy for the CBC to examine and justify itself once in a while.