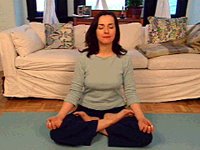 Nesting With Nora was a tempting title (and thought!), but not one I could make work for this item.
What is Twitter, and how can it help you promote your show, find guests, break stories, and more?
Nora Young, host of CBC Radio One's Spark, and her team of Twitterers (Tweeters?) are holding a lunch-hour workshop on February 12 from noon to 1 p.m. in the Conference Centre (3C304, green elevators). They aim to show you how you can use Twitter to build community, engage your audience and enhance your program.
For more information, check out the article on iO! and watch the special video message that Nora has created inviting you to attend.
Wish Nora would create a special message for me.
Don't think I'm on the guest list.