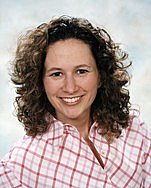 It seems like only a week ago President Hubert was declaring war against wastefulness at the CBC, like Eliott Ness going after Al Capone:
In other words, if it's discretionary, it's gone. If it's anything less than a bona fide requirement, it's gone. If it's not absolutely strategic, it's gone.
Well, that was last week. War is over.
The CBC's newest vice-president was announced rather quietly in IO! and heralds the end of our hiring freeze. She's Katya Laviolette and will become CBC's Vice-President of People and Culture on January 5, 2009.
Apparently it's a bona fide requirement and absolutely strategic to have another 6-figure manager to hire more managers to manage other managers. Reporters in London and Beijing? Sorry, no money for that. Evan Solomon? What has he done for us lately?
Hubert explains:
Katya will be based in Montreal and will report directly to me. She'll be charged with renewing and improving the internal culture and delivering our people-related services throughout the Corporation, ensuring that we value the contribution of our people, provide better opportunities for training and development, and rebuild relationships.

She's got a lot of important work to tackle, but based on her qualifications and her broad executive experience in human resources, organisational development and industrial relations, I'm sure she's ready for it! Katya comes to CBC/Radio-Canada from Alcan Global Pharmaceutical Packaging where she was Vice-President, Human Resources, and was responsible for the company's strategy to build, measure and sustain organisational effectiveness. For more on Katya,
You wouldn't know it from reading this, but in the baroque world of CBC upper management, the appointment is a slight to George Smith, Lord of Darkness and Inhumane Resources. This is the only bright spot in what is clearly a case of flushing money down the toilet.
What does working at Alcan have to do with broadcasting, besides making plastic and aluminum foil thingies to hold pills which may or may not get mixed up in Russia?
And Vice President, People and Culture? VPPC? Every CBC hating blogger will latch on to this as Vice President, Political Correctness.
Of course, if she really is a people person, she will likely be back in the aluminmum plant faster than you can say "John Cruickshank" after her first run-in with King Richard.
Welcome aboard, Katya. If you're fixing to improve the CBC's internal culture, there are only 2 websites you need.
This one and www.monster.ca.