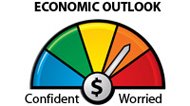 The "Festivus Echo Chamber Miracle in The TBC Atrium," commonly known as the "CBC Christmas Party," has been canceled, as have all corporate-sponsored parties from sea to sea to sea.
Cuts come to CBC News on Nov. 26.

Fecan's Folly II: Richard's Revenge


The National will be moved to 11 o'clock to make room for Stursberg's burgeoning entertainment empire.

The National

"back half" will be gone by the end of fiscal.

The National

"back half" will remain, but the "full-edition" doc, once 28 minutes in the proud days of

The Journal

, then 22 minutes for a decade, then 21 minutes to allow for weather, will now be 15 minutes max.

The World at Six

in up for a R2-style populist re-imagining.
You might have more luck than I in determining the veracity of these dispatches. Or you might have a few of your own. Let us know in the comments. But please leave the children, the invalids, and Robert "I'm the original Ouimet, damnit!" Ouimet out of it.