Sent to us by Allan.
Enjoy.
~O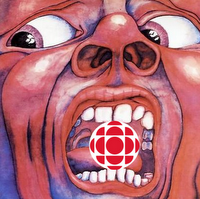 Does the CBC know anything about journalism?
Does it even understand its own code of "Standards & Practices"?
Thanks to Stephen Taylor we are led to believe that reporter Krista Erickson was the puppet master behind MP Rodriguez asking questions that went over even his own head at the Mulroney Inquiry.
Now the National Post is demanding a formal announcement identifying the reporter and what discipline has been meted out.
It's been a month, and CBC brass have been strangely quiet and slow to put this matter behind them.
But not entirely silent.
CBC spokesman Jeff Keay even admitted to The Canadian Press that one of the Crown corporation's reporters had acted in an "inappropriate way" and violated CBC's "journalistic policies and practices."
and
Publisher John Cruickshank sets the record straight in an open letter (saying that) "CBC News had publicly condemned the behaviour."
So it would seem that guilt has been clearly established by these two gentlemen.
But guilty of what?
Cruickshank specifies that a CBC staff member had "communicated suggested questions to Liberal MPs in advance of a public hearing."
Yeah, so?
Since there's no implication that these were hypnotic suggestions, what then is the violation?
If I call an MP and identify myself as a reporter and ask "what questions will you be putting to Mr. Mulroney?", have I gone too far?
If I ask "will you be bringing up the lobbying efforts in connection with the wireless spectrum?", have I gone too far?
Now, I'm definitely not qualified to run a news organization, but I am curious to learn if anyone at the CBC is either.
Will they stand by their own employee and defend that person's integrity, or forever mark them as an unethical reporter?
How will management demonstrate the "transparent and reliable complaints process" that Cruickshank praises?
What biblical passage from S & P will they be quoting to show all of us that this reporter should have known better?
The rule or policy that was broken must be somewhere in that document, according to Jeff Keay.
Which one was it?
We await further enlightenment. We thirst for a better understanding of the art of journalism and leadership.
We already know that the reporter is guilty. Now it's simply time (overdue, in fact) for Jeff and John to demonstrate the courage of their … convictions.