The forecast calls for a bun in the oven for this weather vixen. Who's the father? Who cares? Just as long as she can keep rocking the body stocking and over-the-baby belt.
You go, girl!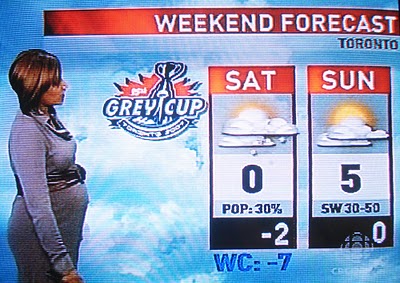 Jeannie Lee is still dogged by rumours that she's entirely constructed of wood. Her deadpan delivery of bizarre puns and unfunny oneliners doesn't help much. What's with the vaudeville act, Jeannie? Just give us the money news straight up.
We can take it!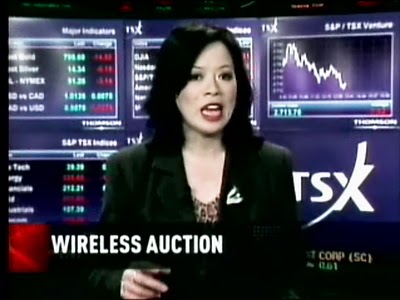 Everyone's favourite Claire Martin has finally had a makeover, ditching her "simple country gal" look for a more sophisticated "simple country gal gets her first big city haircut" look. Doesn't the CBC have stylists?
TMZ asks… where are our tax dollars going, anyways?


A large vocabulary and the ability to use complex grammatical structures never goes out of style. Neither does a quality suit and tie. You're still the king, Rex.
Long may you reign.