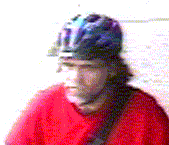 I wrote about this guy more than a year ago, and we even got some tips.
But he's either very dumb, very desperate, or very ballsy, because according to reports emailed to me, he's still at it.
They didn't get him on tape this time. Maybe the camera wasn't turned on? These pictures are from last year.
The thief was wearing a silver helmet, a navy blue jacket with a white patch on the left side, black jeans and running shoes. He was first spotted at the John St entrance, and was suspiciously looking around for a place to park his bike.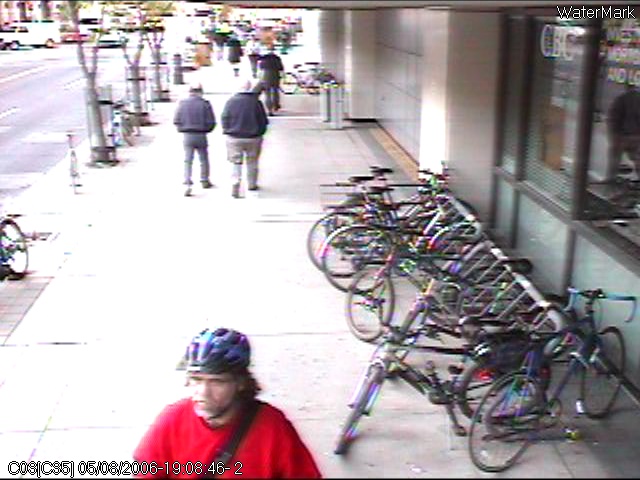 If you see this man lingering around bicycles, CBC Security has sanctioned the use of force in his apprehension. With extreme prejudice.
Just kidding! He's not to be harmed whatsoever. Just lightly tasered.
Just joking! Call CBC Security if you see him, and we'll leave the tasering to the professionals.