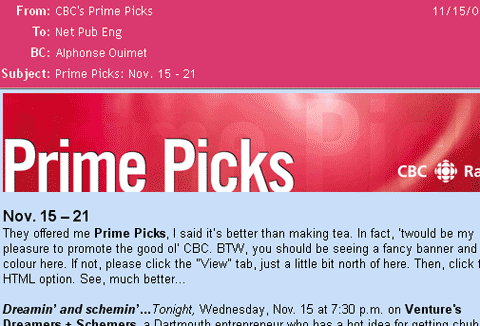 Internal CBC newsletter Prime Picks went meta this afternoon, riffing on me in response to my Grapevine/Prime Picks spoof earlier this week. Pity the poor CBC employee who now has to read 40 missives from 20 places just to get the in-jokes.
I haven't been this proud since I was in the CMG word jumble during the lockout, and this is another milestone for me. The only one left is to get into the internal press clipping 'zine.
The day that happens I shut down the site, quit the CBC, and do the whole thing all over again at Al Jazeera.