The CBC was created 70 years ago today, on Nov 2, 1936. Actually, its genesis goes back a little further than that.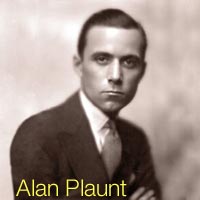 Graham Spry and Alan Plaunt were public broadcasting activists and lobbyists before the terms were even invented. Spry was clever, well-connected, well-spoken and charismatic. Plaunt was just as clever and connected and he was rich and Machiavellian to the core.
Together they used every backroom tactic they knew to bamboozle the Bennett government into establishing a Canadian public broadcaster. Spry: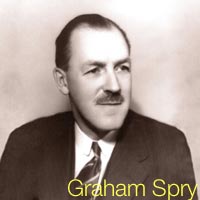 Here is a majestic instrument of national unity and culture. It is the greatest Canadianizing instrument in our hands. Its potentialities are too great, its influence and significance are too vast, to be left to the petty purpose of selling cakes of soap.
The Canadian Radio Broadcasting Commission was created in 1932 out of fear that if left unchecked, the private broadcasters would fill the airwaves with Amos 'n Andy, which they were happily doing to great financial success. The first grant for the fiscal year of 1933-1934 was $1 million, $1.5 million short of what they needed.
The role of the CRBC was to produce programs that would be of value to the Canadian public, and also to regulate the airwaves. Basically a CBC and CRTC rolled into one.
Not only that, but the CRBC, in theory, could expropriate any existing station it needed to flesh out its national network.
The private radio stations howled with protest, of course. And Spry and Plaunt weren't so happy with it either. It was no BBC. Clumsy, underfunded, overmandated, powerless, beholden to the current government and surrounded by enemies, it was doomed.
When the Liberals got into power in 1935, Plaunt was in their back corridors and the CRBC was dead in the water. Plaunt pitched the Canadian Broadcasting Corporation as a more powerful, better organized, better funded version of the CRBC. It would also be responsible to Parliament, rather than the whims of the party in power.
And so, in 1936, the House of Commons passed the bill that established the CBC.
And also, on that very day, the first CBC employee was heard to mutter under his breath: "this place is fucked."