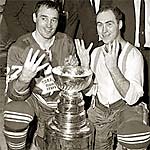 You asked for it, Canada, and you got it!
Canada's inexplicable fascination with the Toronto Maple Leafs, despite their brutish manner of play and decades of losses, is reflected in this season's schedule of Hockey Night in Canada, in which the CBC continues its commitment to Canadian taxpayers and broadcasts a Toronto Maple Leafs game whenever possible.
Hockey fans across the nation are cheering for Toronto, as are CBC's sponsors, for in a happy coincidence, the Southwestern Ontario market is the largest and easiest to sell ads for. It's win-win-win for Canadian citizens, their public broadcaster, and advertisers looking to exploit both.
Now, we're well aware of those hockey-hating losers in the Senate committee and their suggestion that the CBC get out of Sports broadcasting altogether. To these fairies we say: if the CBC didn't do it, who, besides the pansies at TSN, Leafs TV and/or Sportsnet in Canada, and NBC in America, would have the guts to dedicate any time to the Toronto Maple Leafs?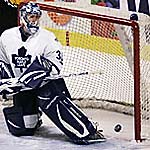 And even if the private networks could be trusted with this essential piece of the Canadian cultural landscape, only the CBC and its sponsors has had the tenacity to stick with the Toronto Maple Leafs though their long, drawn out decline.
As hockey fans across this great nation have been forced to learn, you gotta stick with the home team and can't be a suck when things get rough, or when another team is more interesting to watch.
Go, Leafs! Go!