Jamie Bradburn was walking home from work when he espied a couple of boxes of early 70s Maclean's and Saturday Night magazines by the roadside. He brought them home and has been strip-mining them for cheese ever since.
But there are some brilliant CBC ads in there.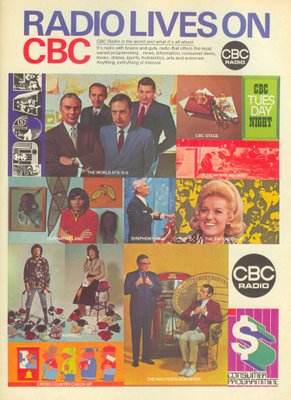 This ad highlights CBC Radio in the early days of the "radio revolution". Note the contrast between the dour newsteam up top and the very-early-70s graphics on the bottom.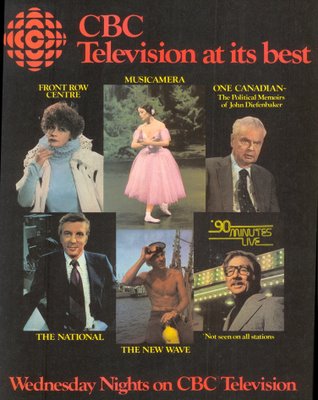 Alas, several of these people would be in different places by the end of the decade – Lloyd Robertson moved to CTV the month after this ad appeared, 90 Minutes Live was a notorious flop, gone within two years, and John Diefenbaker would campaign no more in 1979.