Can we all agree that a TV show about history is not real history?
Filtered through different sets of eyes and different books, written years after the fact, and under production and budget restraints?
Can we all agree that the people making the TV show might even change things on purpose? For whatever reason?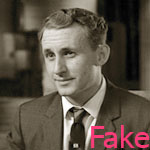 Can we all agree that real history is different from TV?
All right then.
The CBC should have stood behind the production and its creators. End of story.
They shouldn't have apologized to anyone. They shouldn't have pulled it off the air. They shouldn't have stopped selling the DVDs.
The CBC may be the only broadcaster in Canada that can afford to stand up for its artists in a case like this. We set the precedent. The Director's Guild and Writer's Guild are justified to demand apologies. What we did was inexcusable.
Even stranger is that it's tough guy Richard Stursberg who is doing the caving. The man has cojones aplenty when it comes to locking out employees, but is strangely devoid of same when it comes to sticking up for them. Then again, his disdain for the show has always been pretty transparent. It wasn't his, after all.
We get it. You fancy yourself a gangster. Like from the 20's.
We get it. It's fine with us.
We just wish you'd shoot at the other side sometimes.