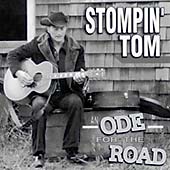 Now that Canada Day is over, maybe we can put this feud with Stompin' Tom behind us?
Everyone loves Stompin' Tom in theory, but let's face it: when the music starts, you've pretty much had enough after the third song. Even sooner if you're an immigrant.
As far as Cultural Icons go, he ain't no Peking Opera. He ain't even Slim Dusty.
His special finally got aired on CTV, which is great, but how many viewers actually made it past Sudbury Saturday Night? And how many sober ones?
Jowi Taylor finished his guitar in time for Canada Day, and it's inaugural performance was on Parliament Hill, just like he planned. How cool is that? Congratulations, Jowi.
He never did get any more help from the CBC, although the CBC did a good documentary on the making of the intrument.
The mighty CBC Archives had a confusing bit of hype in the Globe and Mail, but in the end offered a special collection of clips on Canada Day, which was, surprisingly, crappy.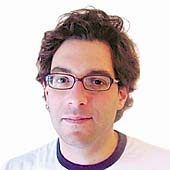 Speaking of crap, the Globe ran an a real stinker by a guy named Hal Niedzviecki, who turns out to be a co-worker of mine. He laments the lack of monolithic Canadian web portals, but he understands so little of how the web works, the whole thing is a writeoff.
He says CBC.ca is not popular enough, but it is actually pretty popular with Canadians. He says that 'most of the best' CBC shows don't podcast, but millions would disagree with him. He brings up the old Radio3 website, but he forgets that it was much praised but little visited, not even by the hipsters that it was made for. It was the Stompin' Tom of websites, much loved, yet unloved.
I could go on, but to be honest, I have a barbeque to go to.
I'm told by a mutual acquaintance that the guy is probably not a total idiot, so maybe I don't want to be too harsh on him.
Welcome aboard, Hal, and Happy Canada Day.
Just stay away from the computers.